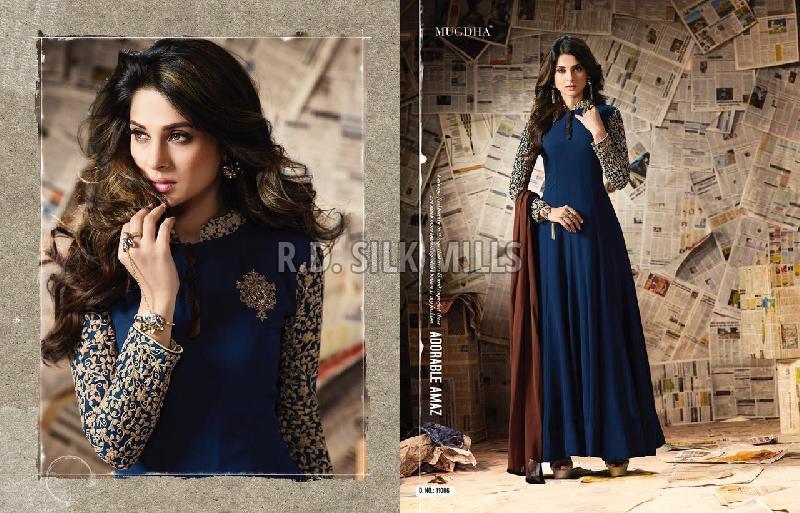 No Indian occasion is complete without Indian ethnic wear and being an Indian woman, whenever you think of wearing Indian, Anarkali Suits has to cross your mind. There are several Indian ethnic wear options but Anarkali Suits always hold a very elegant and special place in the hearts of Indian women. Not only does it look super elegant and iconic, but it also has a very designer look with a modern touch to it. This piece of wear never goes off trend and it has helped women make a bold fashion statement over the years.

Why Should One Go For Anarkali Suits?

Ladies Anarkali Suits Exporter Surat provides a wide variety of stunning options that one can choose from. Each piece of clothing has intricate detailing alongside some very elegant artwork that is simply gorgeous to look at. Moreover, these suits come in a wide variety of styles, designs, and looks and thus, they can very efficiently fulfill the requirement of each woman very effectively.

What Makes Anarkali Suits So Important To Indian Women?

Anarkali Suits are of great importance to Indian women as a dress and they hold a special place in the minds of everyone. The elegance, design, and style that this dress has is something worth looking at. The designers originally took inspiration for this dress from the ancient Mughal Culture and it evolved to be metamorphosed variety of the traditional Indian wear, Salwar Kameez. The suites are uniquely designed to wear which can be very comfortably worn by women on various occasions including weddings and parties. The dresses can also be chosen to be worn on any casual or festive events as well.

Why Are Anarkali Suits So Popular Among Indian Women?

• Easy To Wear: Anarkali Suits are among the most comfortable Indian wears that a woman can think of. Owing to how easy it is to wear, Anarkalis is a big favorite among women. Moreover, the kurta of the Anarkalis has extra leg space which makes it breathable and airy. Even though the suit looks a lot similar to frocks, they have an Indian charm attached to them which makes it a perfect choice for the progressive-minded Indian woman.

• Adds A Royal Touch: As the Anarkali Suits are inspired by the ancient Mughal clothing style, they already have a very royal look to themselves. Moreover, with the help of gorgeous designs and artworks, the dress becomes even more elegant. The smart use of threadwork and artistry that is put into the suits make anyone who wears them look all the way more royal and attractive.

• Fits All Body Types Perfectly: The most important reason why Anarkali Suits are such a massive favorite among Indian women is that, they fit everyone. This Indian Suit is one of the few dresses that fit women of all sizes and body types. It also gives women to flaunt their body curves but in a very classy and subtle fashion. Moreover, as our lives are becoming faster, most women do not have the time to drape a saree around their waist. So, Anarkali Suits are the most convenient and the smartest solutions that one can go for while wanting to look classy without a lot of hassle.

With the support of Ladies Anarkali Suits Exporter from Gujarat, you can very easily get your hands on the finest quality of Anarkali Suits that meet all your requirements efficiently.
This entry was posted on March, 12, 2021 at 11 : 25 am and is filed under Anarkali Suits. You can follow any responses to this entry through the RSS 2.0 feed. You can leave a response from your own site.