Points To Consider For Buying Online Ladies Designer Suits From Exporters In Surat
Posted by Admin on July, 18, 2020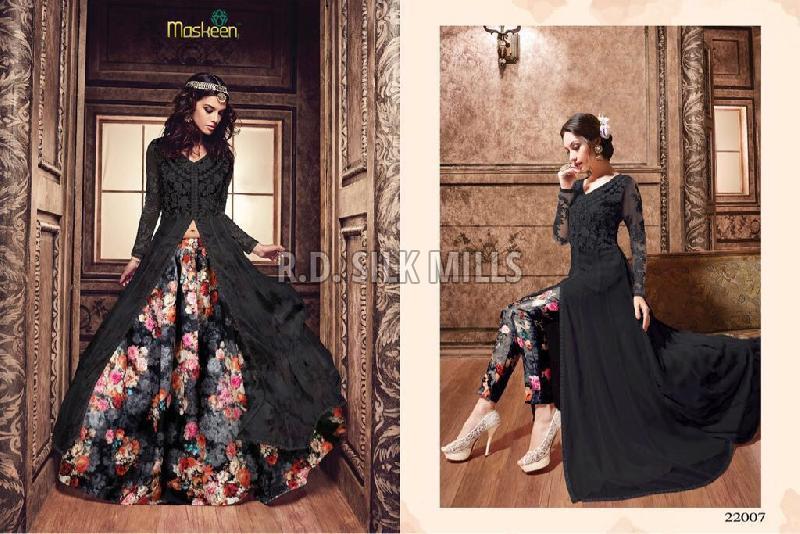 When you are looking for ladies designer clothes online, there are several issues to consider as you are shopping. How can you get the best purchases for your money while enjoying a hassle-free experience? How can you buy designer clothes that suit you the most?

Many fashion designers create and design ladies designer suit and sell online. Some of them are quite expensive, while others are cheap. This is all dependent on materials.

Here are some points you need to consider when purchasing ladies designer suits online.

1. Know your size

It's vitally important that you accurately know your size in the items that you are thinking about buying. Most of us girls know their sizes pretty carefully, but occasionally get caught out by some brands fits being a little different to others. But if you don\\\'t accurately know your size, then find out before shopping online.


2. Know what colours suit your complexion

What colours of clothes suit you? Are you fair-skinned or darker? Make sure that you are buying clothes that compliment your skin tone, hair colour and eyes. The ladies designer suits often come in bright colours, so select accordingly.


3. Know what styles suit your body

We all are aware of our body shape and make sure you shop to suit it. Accentuate your useful features and take attention away from the ones you want to hide. Look at clothes for body shape guides offered by online ladies designer suits exporter Surat.

4. Shop for ladies designer suits for value and promotions

Different online stores will run various promotions at different times. You may be able to get some discount coupon at one store that makes it worth shopping there this month. An online store gives you the best value, but it varies from week to week and from item to item, so please shop around.

5. Check return policy and shipping costs and before buying

Shipping is usually free at the best online suits suppliers if you spend enough. Sometimes what you've got is not as lovely as it looked online. So it has to go back as it just doesn't match the quality you expected. Or it doesn't fit you as well as it should. Make sure that you know the return policy before buying and whether or not you need a return authorization number when you return as it varies wildly from website to website.


You can buy suits from any traditional store and online ladies designer suits exporter from Surat. If you find a store that provides you all the time with perfect clothing, most probably you can turn to them for an ideal dress suit. The most important thing is the fact that it fits perfectly. If you are first time buyer of this suit, you need to be equipped with information to have a successful purchase. There are some trendy collections offered by leading Ladies Designer Suits Exporter from Surat these days that can last for years to come.

So, the decision is yours if you are planning to purchase more than one online or from the market.
This entry was posted on July, 18, 2020 at 12 : 43 pm and is filed under Ladies Designer Suits. You can follow any responses to this entry through the RSS 2.0 feed. You can leave a response from your own site.